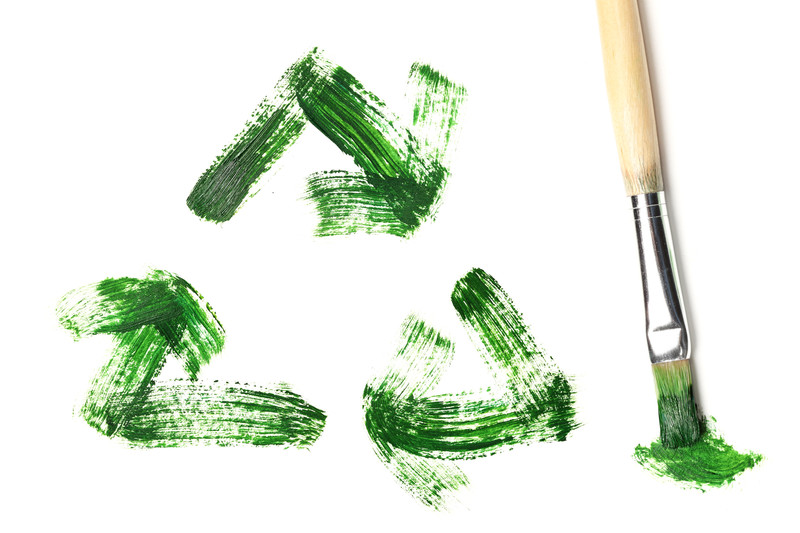 Whether you're in your home, workplace, or school, you want to know that you're surrounded by safe, environmentally sustainable products. In Guelph we're quite fortunate to live in a community where environmental issues are top of mind. At Refined Painting we focus on what matters to our community, which means that environmentally conscious choices are a priority for us too.
That's why our founder, Suzanna Geerlinks loves to work with Sherwin Williams. The leading paint company is dedicated to meeting LEED® v4 green building design and construction standards. LEED, or Leadership in Energy and Environmental Design, provides standards for every area of concern when it comes to paint. Reducing waste, improving air quality, and using sustainable materials to produce paint are all taken into consideration under LEED standards.
But LEED doesn't review or certify products themselves. For that, a paint manufacturer has to turn to a third-party. That's why Sherwin Williams submitted their products to Underwriters Laboratories, an independent third-party company dedicated to chemical transparency. In fact, Sherwin Williams was the first manufacturer to be certified by UL.
UL's Product Lens program allows Sherwin Williams to disclose their ingredients and hazard information quickly to Refined Painting whenever we pick up a can. This transparency is important to our team.
Steve Revnew, senior Vice President of product innovation at Sherwin Williams, explains on their website why the company chose the Product Lens program, "We felt strongly about partnering with UL on Product Lens because its approach is both rigorous and relevant to the coatings industry. This breakthrough program is another first we're very pleased to add to our record."
Sherwin Williams provides a list of their products which have been certified by UL. This helps us at Refined Painting decide which paints are right for each project, while keeping our client's environmental concerns top priority.
There are different ratings systems for each kind of project, whether we're painting in your home, a doctor's office, or your child's school. Another reason we love Sherwin Williams is that the company offers dozens of paint options to cover every kind of job. Whether we need ceiling paint, stain blocking primer, exterior paint, or high-end interior wall finish to get your paint job completed to the highest standards, Sherwin Williams offers it.
Did You Know That Paint Technology is Always Changing?
You might be surprised to learn that paint changes quite frequently. Paint manufacturers are making new compounds all the time to provide better paint performance, colour, and sustainability. Sherwin Williams is dedicated to keeping painters up-to date on changing technologies. The company even offers a variety of paint and coating courses. The latest course teaches painting contractors about the updates for LEED v4 and how to identify products that meet the new standards, (and those products which have been independently tested to verify that they do).
We want to be able to pass on environmentally sustainable products to our clients, and to explain just how our work can help make the world greener. To do that, it's an absolute must to use paint that we feel confident about, and Sherwin Williams offers us, and you, just that.
Thinking about starting a painting project for your home or business? Contact the team at Refined Painting. We'd love to talk to you about the different types of paint we love to use and why.